Department Of Civil Engineering
Welcome to the Department of Civil Engineering. The department of Civil Engineering is established in the year 2009 – from the beginning of college, with the intake of 60. The department has well-qualified and experienced faculty.The department is well equipped with spacious laboratories, which cater to testing of materials as well as academic needs. Today's civil engineer should possess in depth Civil Engineering skills for analysis, design, construction and maintenance of various structures, computer, managerial and communication skills for better management of various structures.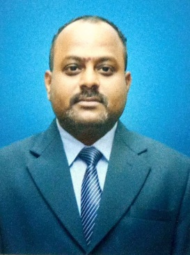 Mr. Ashish B. Jadhav
Name: Mr. Ashish B. Jadhav
Designation: Assistant Professor & Dean – Finance
Qualification:B.E Civil, M .E (Construction Management), Ph.D (pursuing)
Area of specialization: – Environmental Engineering
Teaching Experience: 14 Years
Specialization : Construction Management
E-mail: abjadhav@sitcoe.org.in
Department's

V

ision &

M

ission
To be a center of excellence in various sub-branches of Civil Engineering like structural and environmental engineering to prepare professionally competent engineers with a lifelong learning attitude for the accomplishment of ever-growing needs of society.

To prepare technically and professionally competent engineers by imparting quality education through effective teaching learning methodologies and providing stimulating environment for research and innovation
To develop professional skills and right attitude in students that will help them to succeed and progress in their personal and professional career.
To imbibe moral and ethical values in students with concern to society and environment.
Quality

Policy 
To strive for excellence in civil engineering education in order to develop professionally competent civil engineers by creating congenial and discipline environment involving all stake holders and adopting continuing improving standards.